If it's the first time you hear about this you will love it! locals fischerman are ready to take you out for a fishing trip in the mediterranean sea, to discover sustainable fishing, shores of Tuscany and it's most hidden sea. The most ancient, notorious, and pioneer fisherman ready to take you out is Paolo il Pescatore, sailing out from Talamone harbor almost every day he will guide you in front of Parco della Maremma shores. The boat trip is a real fishing session loyal to ancient and environmentally correct techniques you will be instruited on local fish, weather like and the treats this shore goes trough. Be ready to weak up early, breakfast is served on board, because fish don't sleep! during the cruise you will head noth long the natural reserve coast, and you will learn of all the efforts this fisherman made in order to preserve the underwater natural life and fight against illegal fishing. You will also learn about the ancient history of this shore, from Saracens and beyond, you will see the Bella Marsilia Cave and the Clif Frontone, as well as one of Tuscany most hidden and wonderful beaches, Cala di Forno. Hawks and seagulls will fly over your heads and you might see their nests.
when the sun is high in the sky you will start the fishing session, and learn all staps about it from dropping the nets, and collecting the ones dropped the night before, learn to distinguish fishes and sea seasons. What could you find? Rhombuses, salps, scorpion fish, sea bream, murmurs, sole, cuttlefish, sea bream depending on time, season, and luck…
For those who have chosen the cruise with lunch, be ready to eat the freshest fish ever. You will grill on board the catch of the day! But it's not all about hard work fisigh. Indeed you will stop to have baths and relaxing moments where none can reach out and it will be all for you.
The tour is held in the morning and you will be back at the Talamone harbour around launch time. Booking is obligatory and the departure will always depend on weather forecast. This can be a very unique experience we highly reccomend.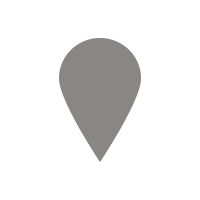 Porto di Talamone
58010 Talamone GR