Cheese tasting: dairy Inno al Sole
Dairy Inno al Sole, based close to Grosseto, produces fresh buffalo mozzarella and other cow cheese specialities. In the Dairy there is also a shop store where you can taste traditional Maremman cheese and local products as well as innovative ones. From the shop you can see the laboratory where the milk is transformed in mozzarella. Every fresh cheese sold here is fresh of the day! Here you can choose to have an appetizer and buy local beer and wine to dine with. So this is the perfect place where to try some local product or take them with you at home.
With advance notice it's also possible to have guided tours (groups only) to discover the dairy, breeding and biogas plant.
Since the 80's the farm is specialised in growing Mediterranean breed for milk and meat. Their buffalos run free in 640 hectares among bushes and fields close to Capalbio. When in production they are brought at the Dairy Inno al Sole. 80% of their own production comes from their buffalos, so to guarantee high quality standards and a local "farm-to-table" product of Maremma!
Spoken languages: Italian, English
For more info please contact the business management.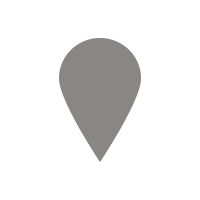 SP del Poggiale 72
Grosseto GR