Florentine steak, a Tuscan tradition
If you are in Tuscany and you are looking for a classic Tuscany steak we have a place to suggest you that is very close to our farms: BioTodo.
Bio todo is a local organic farmer and local butcher who serves only his own products and grows his animals in the most natural way. His production is totally organic and in his farm you can have a look at the animals he grows like pigs, cows and obviously chickens. If you are willing to taste local bio tuscany steak this is the right place. The cut is made on your request so you can decide how thick to have it. Not all products are exposed on the counter, so I sudgest you to ask Maurizio, the owner, what you are looking for. You can also call him to know availability of products. The atmosphere is very rustic and it does not look like a shop. Still you will be able to find whatever your will find at a butcher such as, costine, ham sausages and much more. All products are of his own production.
Bio Todo i also a grill. If you don't have your own BBQ, because you are not at one of our farms (all with bbq), or you just whant to have a good treat stay here for dinner. Open air tables and family atmosphere will host you well. There is fixed menu but there is also the chance to have personal request like steak for example. In such case price goes on weight. To enjoy all this wine is of course local! The grill is open in summer time from spring to october. The butchery is open all year long.
Spoken languages: Italian, English
For more info please contact the business management.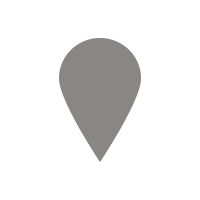 Località Il Lupo, SP152,
Gavorrano (GR)