Visiting Maremma's natura reserve
With the refreshing weather ahead we have a good idea on how to spend a pleasant day outdoor. The Parco dell'Uccellina, Maremma's natural reserve, will surprise you with its mediterranean bushes, sea views, and wild animals living in this park. Autumn and spring are the best time for visiting since only in this season all paths are open to public. Distant 30 min drive from our farms, you will have to buy your ticket at the visitors center and here you can also choose what type of visit you wanna have.
You can choose if to head in the park by foot, biking, on a coach, or riding the back of a horse and very recently also nord walking. The activities are various and every different one has it's path type. Of course deciding to to discover the park by walking you will have the largest path choice. Sundry landscapes will surround you in this nature. Heading towards Cala di Forno and Foce del Ombrone you will have a taste of what our beaches look like when left wild and natural. Indeed heading inside going to the abandoned San Rabano abbey, very suggestive spot, you will discover the mediterranean bush forest.
This path has many ups and downs so be prepared. Going by bike you can choose among Collelungo path as Torri Saracene path, ancient Saracen watchtowers for spotting pirates and enemies and from which you will have a gorgeous view on the park till the sea.
If you are looking for something new you could try the horse-drawn coach. especially good for families visits, you will be able to get very close to the wild animals who live in the park. At last ma not least, the most fascinating way to spend a day in Tuscany's nature is for sure the  visit by horse riding.
Ofcourse you need to be able riding and you will go obligatory with a park guide. In the very last years the park has introduced a new experience, the nordic walk. Also this type of visit is done with a park guide, a NW SINW instructor, and the path are chosen properly for this activity. The park offers a great variety of activities to do outdoor immerse in nature and different for type and difficulty. We suggest to find out more on their website for any update and available path depending on your visit day.
The atmosphere is perfect for families as well as groups and friends. Remember to take some water and food with you as well as a bag for garbage. The park is an uncontaminated area and you will not find services other than toilets.
Photo G. Anselmi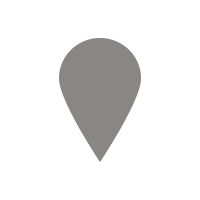 via del Bersagliere 7/9
 58100 Alberese (GR)