For our most sportive clientes who are looking for a good spot where to windsurf, today we gonna speak about the chance to try, rent or simply hang out, in the windsurf beach in Castiglione della Pescaia, very close to our farms, Calabria, Zuccherini and Bandinelli.
The beach we suggest for windsurfing is where Surfrelax school is based and you can find it going towards Marina di Grosseto. Here you can rent a board, take lessons either basic and advanced or just use your own board and leave it here in deposit ready for the next ride! This side of the beach is one of the most windy in the area. The beach is very famous among Tuscany's windsurfers and it's a local gethering spot for chatting and hanging out to share one's own passions. Buoys corridor for windsurfers but it's not an organized beach, so take your own towel and water with you since the free beach is surrounded by mediterranean bushes only. Here the best time for water and wind condition are among september and may for those who are expert, while for beginners we suggest to try from may and september when the weather is calm.
If you are interested in trying out this sport you can choose a 5 days package. Lessons starts on Mondays and by next Sunday you will be able to make your first ride on your own. The staff is prepared also to teach at kids so this might be the right momento to start a new passion in the family! And if you don't speak italian no worries, here staff can speack english and german. Wind surf and kite surf have a lot of "lovers" here in maremma and both sports are very popular. In the area, in Grosseto to be precise, there is one of worl's largest producers, RRD (Roberto Ricci Design). So if you have an idea to try it out here you can find some info for your first step!
Info online
1 Windsurf lesson for 2 people 50 € di windsurf x 2 persone 50 €
For more info contact by phone Surfrelax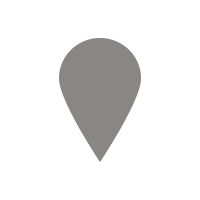 SP delle Collocchie km 25,6
Castiglione della Pescaia