New Year's Eve in Grosseto
Are you looking for the perfect location to salute 2019? The town of Grosseto here in Maremma Toscana can propose you the perfect restaurant for your new Year's Eve dinner.
The restaurant called Artidoro is one of the best you will find in town. Just outside the city center, a normal spot easy to reach, but very well curated indoors and authentic charm will make you feel at the right spot at the right moment. Artidoro proposes new flavors for Maremma area, therefore prepare to expand your taste knowledge. Modern cuisine, either in the taste as on the plate preparation and serving always perfect and really good looking. The the culinary proposal is Italian, so you will find dishes from other regions as well. The flavors are new for Tuscan Maremma area, intriguing and well balanced out give a modern touch to the restaurant scene. This is the work of a modern chef, capable to move with the times. The chef name is Giovanni Angeletti and you can find him on instagram as well. The restaurant proposes fish and meat, both very good. The New Year's Eve dinner will have a specific menu for the event, so we suggest to get in touch with the restaurant is you are willing to know better the menu.  Finally, leave yourself room for dessert because even these are impeccable and you won't want to miss it.
You can wait the midnight in the restaurant and toast with friends to the new upcoming year. But you can also reach the main square, Piazza Dante which is not far from here. Few minutes walk and you will be surrounded by people and music. The town hall organises a show with entertainment. At midnight fireworks will not be missing. And also the traditional mass countdown will be there. So this was our suggestion to salute 2019 and welcome the 2020 with the best New Year's Eve in Grosseto.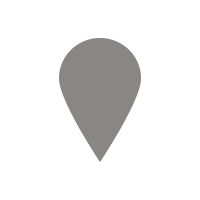 Via de Barberi, 12 Grosseto