Medieval festival in Tuscan Maremma
Dear readers, today we want to introduce you to one of the best festivals in Maremma:  ll Medioevo nel Borgo a Roccatederighi ( Middle Ages in Town). The festival is a weekend long from friday to sunday, held in the center of little town Roccatederighi in the first weekend of August. This wonderful town center, typically middle ages, only 30 minutes drive from our farmhouses will make you feel like Alice in wonderlands, surrounded by creatures of ancient times, some inspired by real characters other inspired from legends. you will be walking in narrow and sneaky streets, enlightened just by torch and candle light. Around you, dressed up stunts, will stop you, play and make you laugh.  Roccadederighi town is a very small middle ages town, based on hilltop looking on Maremma Valley, indeed we highly recommend to be there by sunset. For the event you will find organised parking lots, then head by foot to the center. The entrance to the festival area is around 5 euro per person. you Might also be asked for fiorint, hope you one with you, if not don't worry. Wooden toy stalls, alternative clothing, and wired object will enrich your visit. In the little squares in town concerts and street shows are held, most of them in middle ages style! Wandering through town look for the San Martino church. This is the highest point in town and from behind the church, if you arrived in time for the sunset you will have an outstanding view towards west. Food stands will serve you in a simple and country style. Particular is the soup served in the dry bread loaf.
At night time the true party starts out with attention to all ages and first hours also child events are organised! Don't forget to stop in local canteens to try their local wines, simple and rustic atmosphere will follow you everywhere. Some areas are set for games, like throwing a sponge into your friends' faces.  This area is one of the most exhilarating of the whole party and we strongly advise you to pass by. So this is a perfect occasion for a different and original party in maremma in summer time! Take a jumper with you, up there at night it might get fresh!
Foto di Andreacooper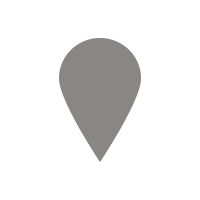 Via Roma, 31, 58036 Roccastrada GR