History of Maremma: Mine area in Maremma
Once upon a time Tuscan Maremma was a vivid mine area and several minerals were extracted till the 70s. Now the full mine area is transformed in cultural and events ground. This area is called "Colline Metallifere" is a group of museums showing the industrial age of 19th and 20th century. This area goes from Montieri till Ravi wherever there where industrial sites. We gonna talk about 2 of these sites once place of hard work and now dedicated to tourism, hoping to give you a good suggestion fo an original day tour in the name of history and culture of Tuscan Maremma. The first site is called Ex Ravi Marchi Mine, teking the name of both the place and the investors. The site is an open air location, with tall rusty iron towers half overtaken by nature. The picturesque atmosphere will surround you, but to fully understand the site I suggest you to visit with a guide. The association Le Orme often makes groups visiting this site. The contrast of industrial and nature is well managed giving a modern look the the green valley.
The other fascinating site we suggest to visit is called la Porta del Parco, literally Prack's door and the Rocks Theater extremely close on to the other and both very close to our farms. Porta del Parco museum is developed in what was once the tunnels of the mine. The main hall for example, where you will be able to see  pictures and models of the facility when it was used as mine, is obtained from the explosives warehouse. You can also take a tunnel going deeper in the ground. This is a multimedia branch of this museum showing the process, condition of workers and which technologies they had in the various eras of the mine. Once you have visited the museum don't miss the Rock Theater. This theater is very suggestive since is the transformation of a rock mine in to a natural teather scene perfectly combined in this location.
At the end of your day tour, you will take with you an important knowledge of what was industrial working and life here in Maremma just some decades before your visit. A hard work no overtaken by tourism and gentle business.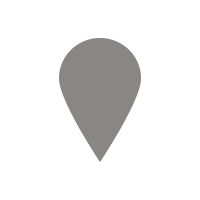 Loc. I Bagnetti Pozzo Impero Gavorrano