Are you looking for good ideas on what to do in Maremma this autumn?
Here is a good idea; from Halloween (31st October) to 4th of November in Orbetello here in Maremma, Tuscany, starts the local wine and gastronomic fair that everyone want to visit: Gustatus!
This event is held in the historic center of Orbetello town and the whole community is participant, among market stalls, open shops, street artists, public events, music and much more. The fair is not all about wine but is dedicated to wine lovers as to family gathering and gourmet hunters!
Of course Local wine tasting is the protagonist of the event: buying one glass of wine for 10 € you have 10 tastings of Maremma's wine, you can pick among the local wineries, either red and white wine, chat with the producer and pick some secrets. In case you have finished your tastings, no worries, you can always reload! As I told you there is also local food in this fair as in the main square a food stand is serving local dishes for hundreds of people.
All around town various stalls are entertaining people, the most famous one is the local stall of Botarga di Orbettello, dried fish egg a Slow Food recognised brand. Also other type of stalls like arts, jewelry, clothing and more. The city center is only pedestrian for this even, so that the festival atmosphere glazes every corner and street. The event starts from afternoon with cultural events and goes till midnight with music and performances. Shops are open also at night and people wonder through Orbetello chatting and laughing. The event is at it's 12th edition now and has been growing year after year. If you are visiting Tuscany in the next days between Halloween and 4th November, don't miss the Gustatus event!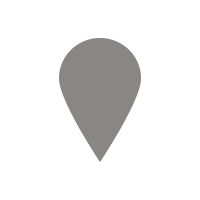 Corso Italia, 130
58015 Orbetello GR