Cast Iron museum in Maremma: MAGMA
The cast iron Museum, the MAGMA, is based in Follonica and it's one of the best industrial museums that you could visit. The museum path starts from the 18th century and goes through the most important steps of industrial revolution remarking important local events till the times when iron and cast iron were largely used in goods. The visit in this museum will be an original cultural escape in Maremma. The MAGMA is set in the old San Ferdinando's furnace, where once upon a time iron was forged, making modern industrial elements what now days we consider sculptures of a recent past. The quality of the manufacturing and high prestige of this furnace is testified, even before entering the museum, by the entrance gate, the Cancelo Mogonale. The museum is an interactive path, hidden in a dark atmosphere recalling the worker's furnace. The high interactivity of the shows will make the kids love this museum making it perfect for a family tour. Going through important industrial events that have brought to the industrial world we know today. But also discovering local production and mining history from Elba, main mining  area, and around the Maremma. Other then history visitors will also learn about the arts that were needed in order to cast iron at that time. Countless wooden casts sculpted by artists of the late 19th century are exhibited in the museum and illustrate the bond of art and industry that involved the entire first part of the industrial revolution.
In addition to the industrial and technological aspects, the museum also researches for human resources that this area offered and investigates the working and living conditions that workers of those years had expected. This is one of the most interesting areas in the museum and shows how the industrial revolution labors have evolved from it's beginning.
A little area goes back in time reaching the Etruscan era exhibiting manufactured goods ancient more than 2000 years. Indeed the area, because of its privileged rooth with isle Elba, has an ancient smeltery history well know before industrial era.
This museum is the perfect place to spend a day dedicated to our industrial history and industrial archeology.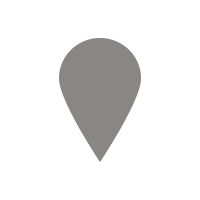 Comprensorio Ilva, Follonica